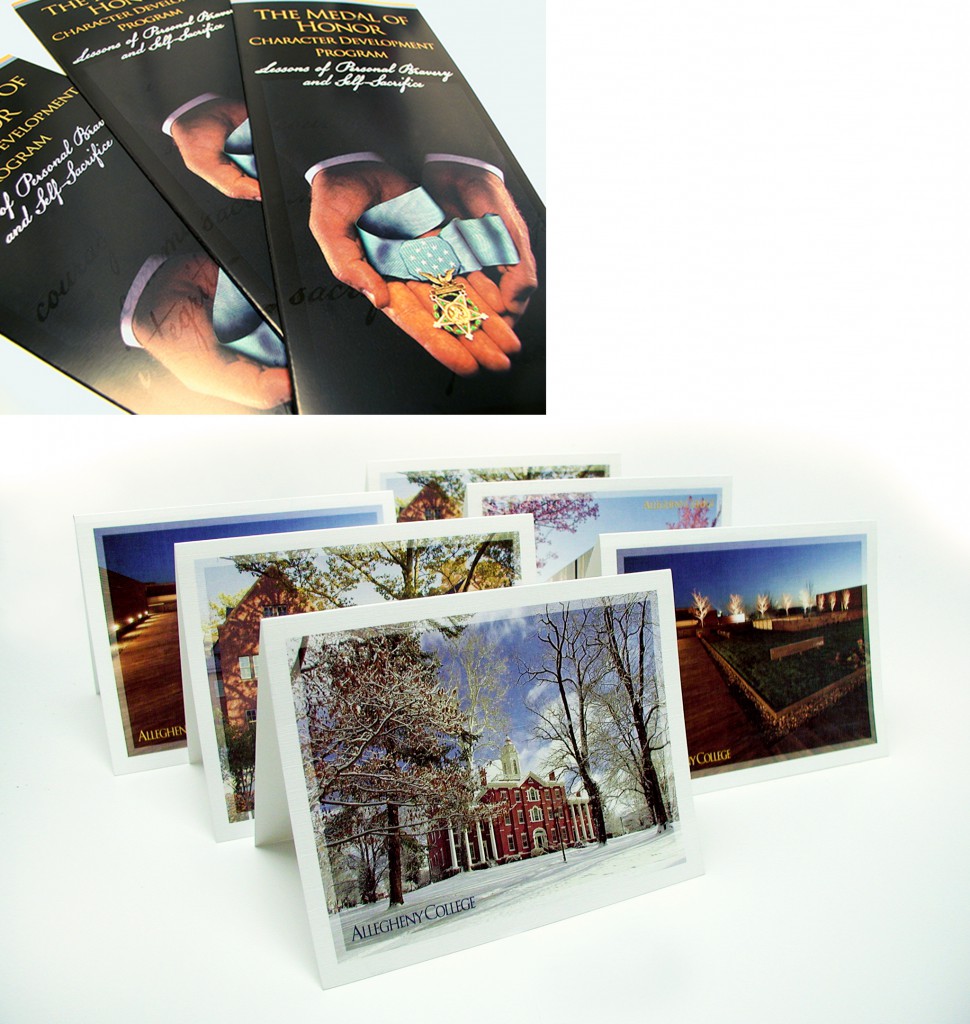 Applying a varnish is an inexpensive way to add an unique glossy or matte look to your printed product. Varnishes are different than aqueous coating as they can be applied the whole or specific parts of a product in unique designs or text elements. This limited coverage of a varnish is known as a spot varnish. They can also be used as an overprint or flood varnish where it covers the entire printed area. Similar to aqueous and UV coating, varnishes offer some protection; mainly resistance to dirt, smearing and water.
Get the Most out of varnishes:
Gloss varnish reflects more light and adds to the sharpness and saturation of images.

Matte or dull varnish increases readability by diffusing light and reducing glare. These should only be used on gloss paper.

Although economical, varnishes can yellow the paper over a period of 15+ years.

Varnishes and aqueous coatings do not work very well with uncoated paper as the varnish soaks into the paper. Use gloss or matte coated stock for the best finish.

Cover weight 65# and above work the best with spot and flood varnishes.
Varnishes can be used for a majority of projects, as it creates a sense of subtlety and intrigue when used appropriately. Our team of printing professionals are happy to answer any questions you have about varnishes, and any other specialty printing process. We have sample books on hand if you have any additional questions.