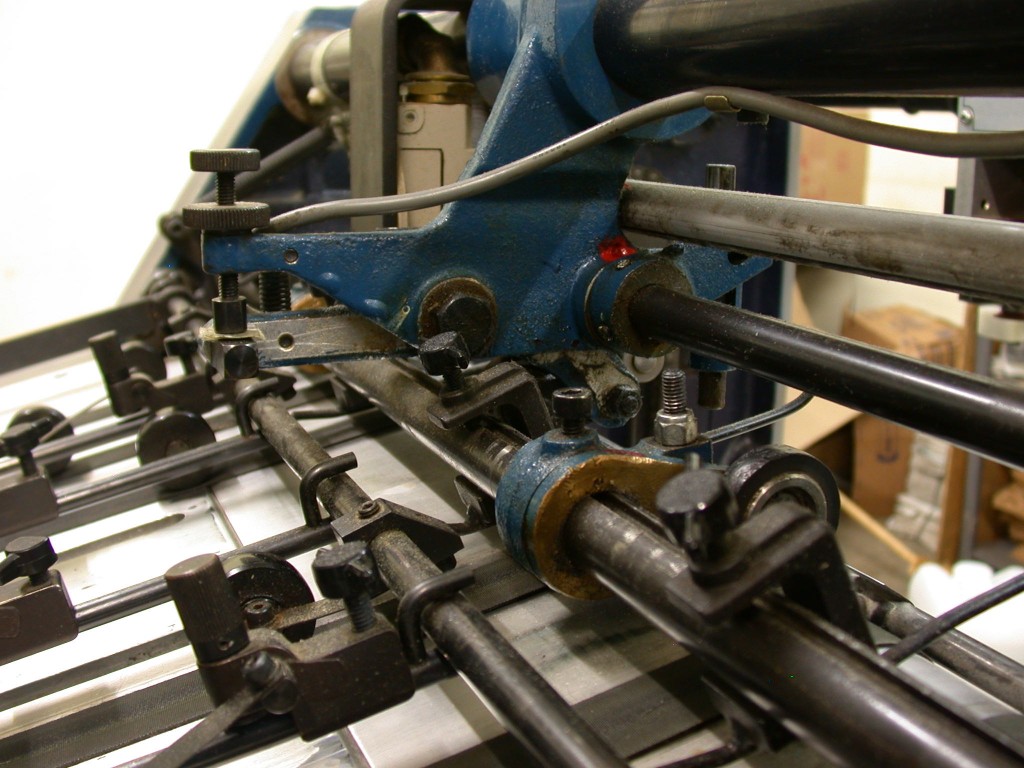 Specialty printing processes such as foil stamping, embossing, die cuts, and other items fall into the specialty categories. They exist to add an extra touch to your product or direct mailing piece.  In some instances, they are necessary elements needed to bring a design together, add a subtle touch of elegance, or incorporate a unique shape to your product. Seeing a unique embossing or die-cut can push the visual appeal upward, changing a printed product into a personal keepsake.
Foil stamping creates a lively and energetic feel to your product, without being too tacky to the viewer. Using a blind emboss can be the perfect addition to reach a subtle and sophisticated finish. Die-cuts allow your product to take on a new shape. These specialty printing finishes bring extra emphasis to your product and your message.
Brausse BF 750 E
The Brausse BF 750 E, a CSA approved electronic/electrical system, allows foil stamping, embossing, and die cuts with great precision.