COSTARS Vendor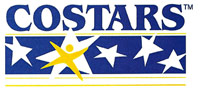 Printing Concepts, a COSTARS vendor, is proud to be selected as one of the companies to qualify for Pennsylvania's state contract purchasing program. Printing Concepts President, Michael P. Martin, works diligently to participate in the COSTARS™ program, and is proud to be a registered supplier to all COSTARS registered businesses.
COSTARS is the Commonwealth of Pennsylvania's cooperative purchasing program administered by the Department of General Services (DGS) Bureau of Procurement. The State of Pennsylvania has set rigorous standards to establish the COSTARS contracts to facilitate the purchase of goods and services.   Our goal coincides with the goal of COSTARS, to provide competitive prices while being a dedicated supplier of printed materials for any member.
Basically, working with us through COSTARS allows a streamlined process in which the bidding process is simplified and channeled through the COSTARS processes. Using the COSTARS program allows for less hassle with outside vendors, quicker response times in order to complete projects, and a dedication towards excellence through the COSTARS standards.
If you are a registered COSTARS user and would like to participate in doing business with Printing Concepts through the COSTARS vendor purchasing programs, please let us know.
For more information about COSTARS, including what you need to know about doing business through the COSTARS program, please check COSTARS online or Download the PDF Guide.